In June this year, I visited the Kumu art museum in Tallinn, Estonia, to see a small exhibition about metamorphoses of Malevitch' Black Square in Estonian art. The exhibition was small and there was nothing particularly exciting about it, apart from the fact the square had clearly both inspired and haunted the artists.
Then the square began to haunt me, too. The following day, after several hours of strolling the streets of Tallinn, I found this photo in my smartphone. I don't remember having taken any, so it has come about accidentally when the phone has been in my pocket.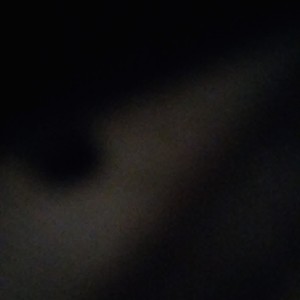 Of course, this is not a black square, it is a deconstruction of one, just like most of the works I had seen in the exhibition. Anyway, I tried to work my way further with this image, situating it in a series of images like in this video, Äärien välillä näkyy (Visible between the extremes).
Some time later, when I was working with Processing sketches, I returned to the Black Square in a form of an interactive webcam sketch, which I then used to make this short video on the elusiveness of the black square.
The music on this video is my own, with EzDrummer playing the drums and myself on the bass, an acoustic guitar and a five-string electric violin.