I returned to the photo from Sarvikallio, Tuusula, Finland, and applied to it the style from an abstract painting by Saara Mesterton.
…which resulted in this: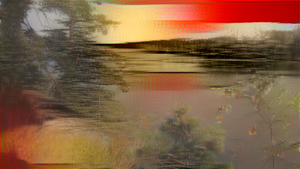 But what if the style and content images are swapped? That we copy the style of the photograph into the content of the abstract painting? Not bad at all.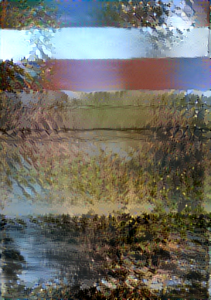 One does not have to stop here. Let us try this one as a style model for the original photograph. So, getting back to Sarvikallio again, even if twice reversed. Not at all what one might have expected, but once again, interesting.